Last friday night was something I'd been looking forward to for quite some time. A month or two ago I acquired some free tickets to see one of my very favorite comedians Mr. Paul F Tompkins, taping his first hour long special for comedy central at a very cool, art deco venue called the Alex Theatre in Glendale.
I wish we didn't get stuck in traffic on the way there, because I would have loved to explore the theatre more. Shall have to make time to go back again in the near future!
The show itself was simply brilliant, which was not surprising. Mr. Tompkins is one of the smartest, most original people in comedy these days and I am undeniably smitten. I invited my friend Monica, who had absolutely no idea who or what was going on, and by the end of the night I think she became a fan, herself.
Since it was a taping it was a little more awkward than your typical comedy club show. We were on a list so we got to skip the big long line and got some amazing seats about 10 rows back in the center, along the aisle. The roaming camera guy would pop into our faces if we giggled too much which was all together a stranger experience than I've had at other tapings. You feel like you no longer know how to laugh, or how your face reacts when you're done laughing. Similar to when you're uncomfortable somewhere and suddenly forget how to do anything with your arms, and shift around strangely never feeling just right. Ultimately, it didn't ruin anything about the fabulous show, it just made it a more unique experience to say the least.
Also, Monica and I had a good time laughing about my bumblebee yellow dress, against the crowd's almost entirely gray/black ensembles. Sometimes I forget not everyone is such an eccentric dresser as myself. On top of that our unplanned outfits of red & yellow clashing in one of my least favorite color combinations ketchup & mustard. (We both agreed at least it wasn't red & green, Christmas when it is not Christmas is real hard for me.)
Now, I shall anticipate the special being aired on television for a repeat viewings and more belly laughs.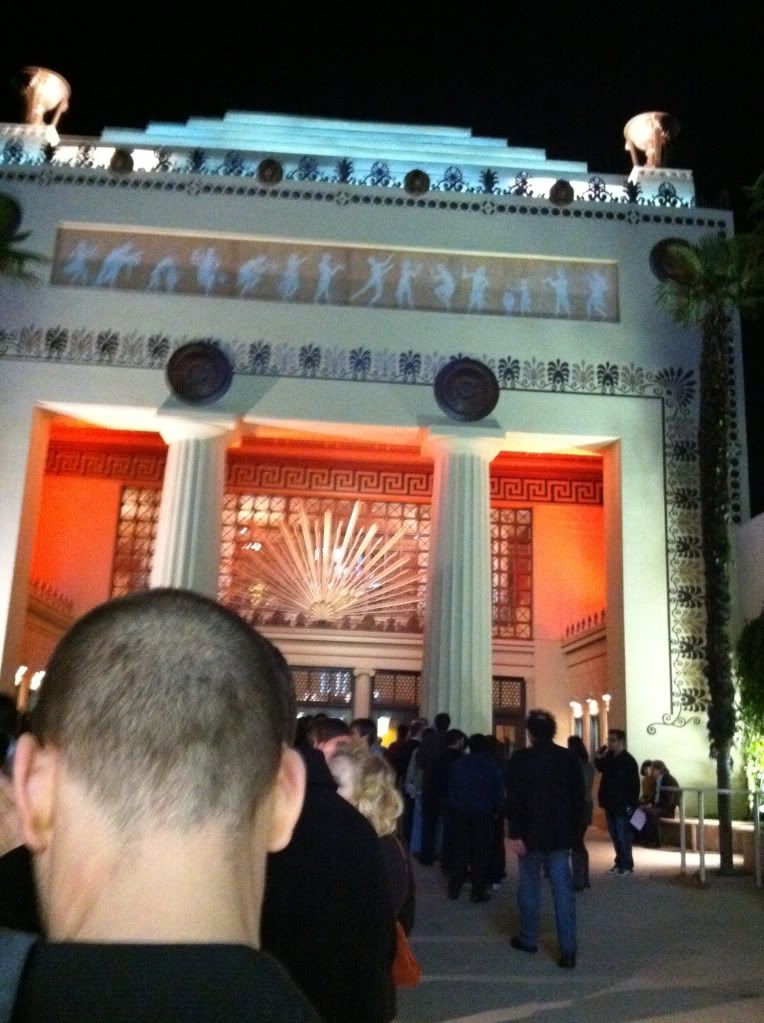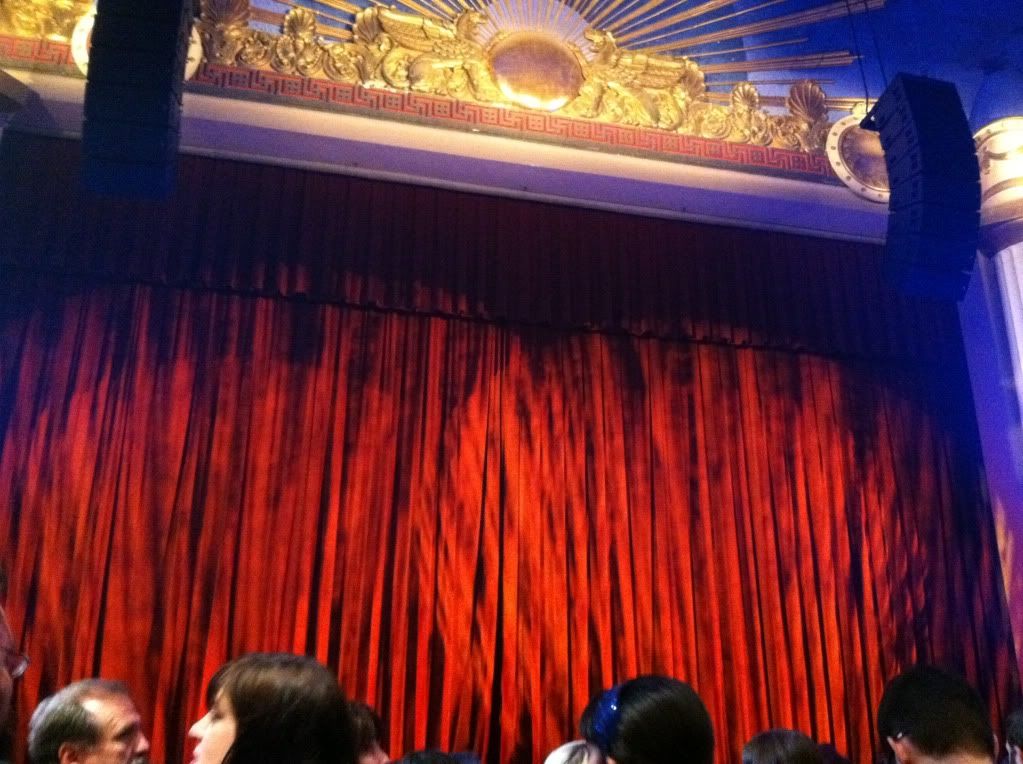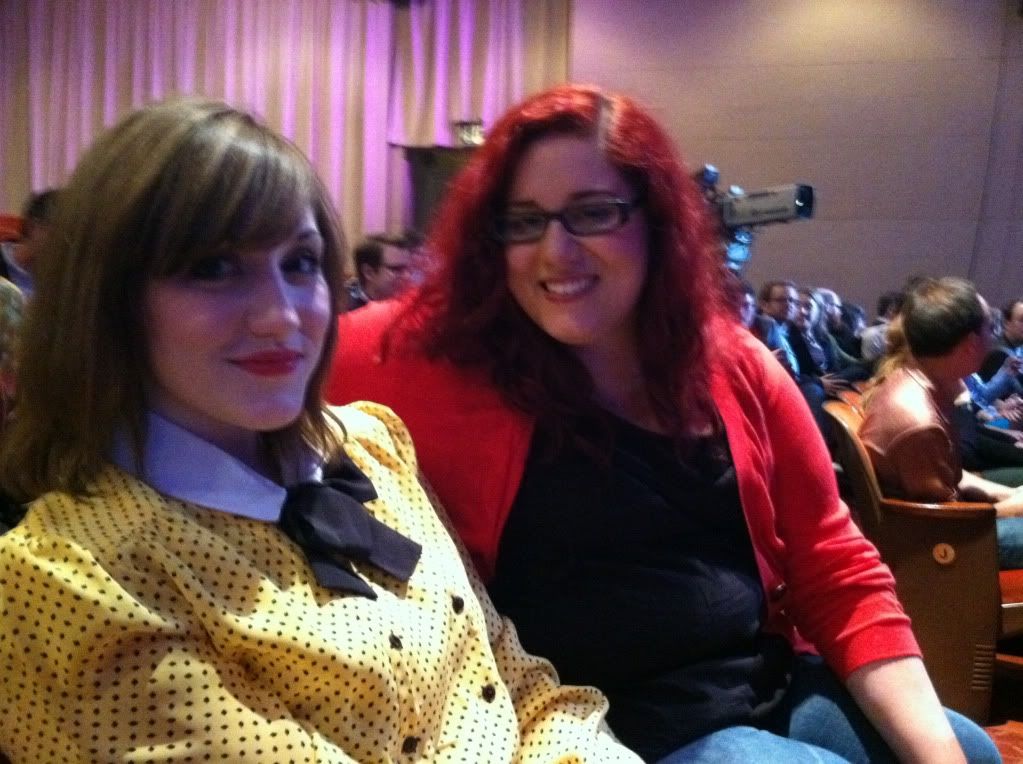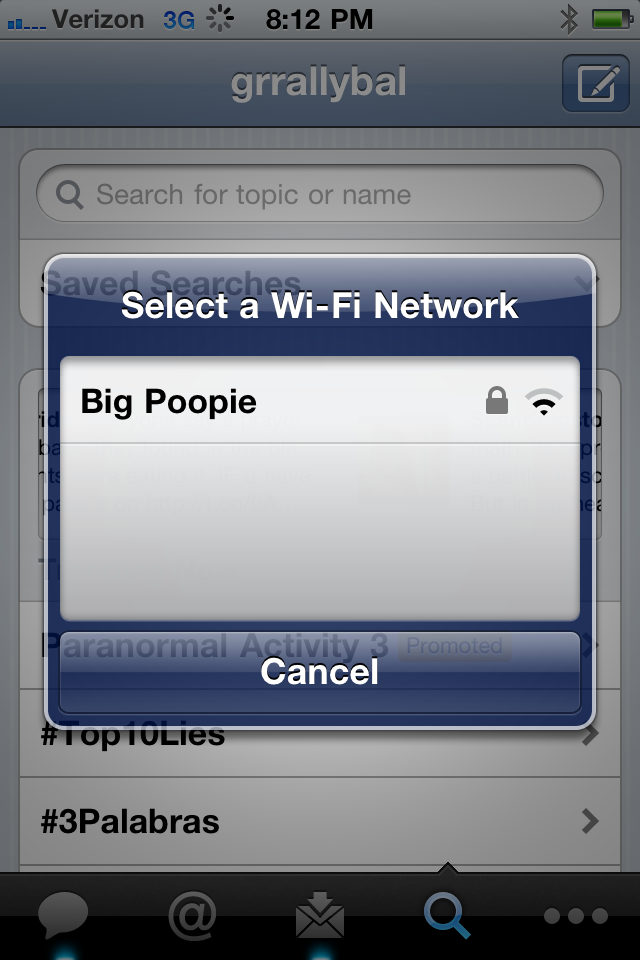 My childish sense of humour thought someone's WiFi was ridiculous, and I giggled about every time it popped up over the few hours we sat there. The older I get, I seem to be becoming more and more exceedingly silly.